Professor


Daniel Jaffe


Office: RLM 17.220
Hours:
Phone: (512) 471-3425
email


Course Website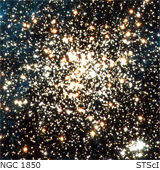 TA


Jasmina Marsh

AST 352K provides an overview of stellar astronomy at the advanced undergraduate level. Our understanding of the physics of stars is a triumph of collaboration between observational and theoretical astronomers. The course will present many aspects of this collaboration. We will discuss both the experimental techniques and observational properties of stars. We will use our knowledge of physics to learn to interpret the observations to derive fundamental physical characteristics. We will also learn about the modeling of stellar atmospheres and interiors, emphasizing how these models can be tested by observations.

AST 352K is a technical course and we will assume that students have mastered the material in the prerequisite courses (see below). Homework and exam problems will make use of calculus. When important physical principles are used, we will review or introduce them for you.

AST152M is the (optional) 1-hour lab course that accompanies AST352K. In Stellar Astronomy, we will discuss observational techniques extensively. If you want to get hands-on experience observing with a telescope and a high quality CCD camera and doing quantitative astronomy with the results, you should enroll in the lab course.

Prerequisites: As listed in the course catalog, the prerequisites for this course are Physics 301 (Mechanics) and Physics 316 (E & M), as well as the math courses required by these physics courses. Please see me right away if you have not met these prerequisites. AST 307 is not a prerequisite. If you have not taken 307 and encounter unfamiliar material, please let me know and we will go over it.