Professor


John Scalo


Office: RLM 15.204
Hours: M 10:30-12, F 3-4, or after any class, or by phone
Phone: (512) 471-6446 (office), or 478-2748 (home)
email


Course Website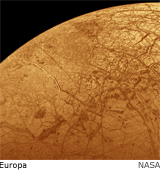 TA


Ross Falcon


Office: RLM 16.310
Hours: M-Th 4-5
Phone: (512) 471-3462
email








Downloadable syllabus ( pdf | doc )

Office hours: M4:30-5:30, W4:45-6:00. Meetings at other times can usually be easily arranged. However I urge you to feel free to call me at my home or office, or to talk to me after class (in the foyer just outside the classroom--I have free time after most of our classes); for short questions there is usually no need for you to walk all the way to my office, and I welcome phone calls at home.

Class Website: link to it through courses, or directly here. You should be able to link to these sites through the word document, which you can download above. The course website will contain the syllabus, an outline of most class lectures, and illustrations you can download; extra reading in the form of articles that will be assigned (you can read them online or print them); a link to egradebook so you can check your exam scores; and a simple way for me to distribute handouts or make slight revisions to the reading assignments (see "Announcement" at the web site). I urge you to check the website often.

Required book: Life in the Universe, 2nd edition, by J. O. Bennett and S. Shostak (2007, Pearson: Addison- Wesley). Make sure it is the 2nd edition.

(This book is expensive, but is really the ideal book for the course. You should be able to get the "rebate" by selling your book at the end of the semester, unless you form a deep emotional attachment to it, as I'm sure you will. Current online prices are not substantially cheaper after the 2-day shipping you would need; used versions go down to ~$80, but can't guarantee 2nd edition in many cases, and would need rapid shipping. Do not delay in obtaining the book and spending time going through it.)

This is a rapidly growing interdisciplinary field, so the textbook will have to be supplemented by the lectures and by a few outside readings provided for you to download at the course website or that you will read online. More detailed guides to the reading assignments for each of the five parts (and exams) of the course will be handed out separately.