Professor


Milos Milosavljevic


Office: RLM 17.214
Hours: M 2-3, or by appt
Phone: (512) 471-3397
email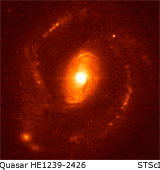 TA


Yuki Watanabe

Syllabus for printing - pdf
Course Web Page
Course information including important announcements, reading and homework assignments, homework solutions, lecture notes, and study guides will be made available within the University's Blackboard Learning System: https://courses.utexas.edu.
COURSE OBJECTIVES
This course provides an introduction into our basic understanding of the formation, structure, and evolution of the universe. Where do the light and the matter permeating space come from? What do we really mean when we say that "the universe is expanding"? How do we know that it was hot and dense at the beginning? What was the Big Bang, and what are the residual traces of this event? How did the intricate cosmic structure, evident in vast astronomical surveys, come into existence? Why are there billions upon billions of stars in every galaxy, and billions of galaxies in the observable universe? What are black holes and what is their unique role in the transformation of galaxies? Where are the boundaries of the present understanding? What are the missing pieces, and what are the scientists doing to complete the picture? Along with a review of modern cosmology, we will briefly discuss the historical emergence of the discipline from its pre-scientific precursors. While tracing the evolution of the universe to its beginnings, we will review recent and future experiments and missions, conducted on Earth and in space, to explore and measure the universe. We will use these examples to illustrate the mechanisms of scientific discovery that set science apart from other endeavors.
CLASSES, PREREQUISITES, AND TEXTBOOK
Hours and Venue
The class meets in Robert A. Welch Hall (WEL) 3.502 on Tuesdays and Thursdays at 12:30 p.m. - 2:00 p.m.
Help Sessions
Review help sessions will be scheduled prior to exams or homework assignment due dates in Robert Lee Moore Hall (RLM) 15.216b on Mondays at 6 - 7 p.m.