Professor


John Scalo


Office: RLM 15.204
Hours: M 10:30-12, F 3-4, or after any class, or by phone
Phone: (512) 471-6446 (office), or 478-2748 (home)
email


Course Website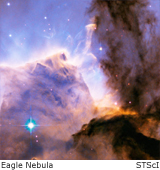 TA


Jarrett Johnson

Printable Syllabus ( pdf )

Office Hours
M 4:30-5:30, T 2-3, W 5-6, or by appointment (my hours are very flexible, and I am more than willing to come in at other times). However I urge you to feel free to call me at my home or, or to talk to me after class (outside the classroom, if necessary-I have free time after most of our classes except on Wednesdays); for short questions there is usually no need for you to walk all the way to my office, and I welcome phone calls at home-it is an extremely efficient way for us to communicate while a particular question or problem is on your mind. Email is much less efficient and I usually cannot take enough time to give adequate answers to scientific questions by email, although it is fine for non-subject matter communication.

TA: Barbara Castanheira
Phone: (512) 471-8312
Office: RLM 16.328
Email: barbara@astro.as.utexas.edu
Office Hours::

Textbook

Chaisson, E. and McMillan, S., Astronomy Today, 5th Edition

It is important that you purchase the 5th Edition. There are some used copies available, or try bestbookbuys.com to shop around online. It is not essential that the book contains its cd-rom. The textbook is expensive, but several Astronomy Department faculty members use this book, so it has resale value.

Course web page
You can navigate to it through the courses page on the departmental site, or from the link at left above. The course website will contain the syllabus; an outline of most class lectures (usually as pdf files); a way for you to easily check your exam scores (link to eGradebook); and a simple way for me to distribute handouts or make slight revisions to the reading assignments or subsections covered on exams. I urge you to check the website often, and keep the url in a handy place.

Grading

Exams: 100% of your grade will be based on 7 exams (about one every two weeks, beginning with Wednesday, Sept. 14. All exams will be weighted equally except that your lowest exam score will only receive a weight of 1/2 compared to the others. So you have to take all the exams, but if you have an off day (or week, etc.) it won't hurt your final grade too much.