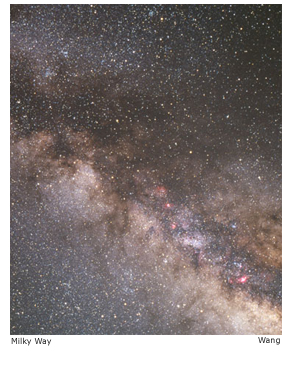 If a prime time slot is still free less than 24 hours ahead of time, any group can claim it, even if they have booked another prime time slot for that week in advance. Each group must use their prime time slot that they have booked, or must cancel more than 24 hours in advance. Times after 11pm are open to any group without restriction, but must be signed up for ahead of time. There is a sign-up sheet at the Educational Service Office (13.122), and students in this lab have priority. Cooperation in sharing the telescope by these guidelines is expected. Failure to comply will result in a lower grade for the lab in that segment.

Observers will fill out a night report for each observing slot used. Necessary information must include actual observers present, object observed, equipment used, and any problems that arose. This will help us respond quickly to any repairs needed and/or replacement of parts.

For safety reasons, no one is permitted to be alone on the RLM roof (18th floor) without at least one other member of either AST 152M or UT Astronomy staff present. We will provide a combination lock box giving students access to the key for the roof. These keys must be returned to the lock box after you are done using the equipment.

Data
You will ftp your data from the dome to an astronomy account that can be accessed from the computers in the 13th floor computer lab. It is your responsibility to make these back-ups. If you donŐt have an account on the computers, you will be provided with one.

Grading
The grade you receive in this course should reflect your mastery of the material, efforts to acquire new skills, and contributions you have made to the efforts of others in your group. Your final lab grade will be based on the following break down.

10 points
Attendance at class meetings
There will be no make-up sessions. You are responsible for any material and handouts presented in class, whether you are present or not.

5 points
Basic operation of the telescope
Each individual must demonstrate that he or she can safely use the telescope before using it to obtain data for the labs.

10 points
Observation log
Each individual must keep an observation log for each observation night. It should be turned in with short answer questions individually.

25 points
Short answer questions
These questions will test your understanding of the background material and lab activities and should be done individually.

50 points
Lab write-ups
Only one lab write-up will be submitted by each group as a collective effort and will be given a group grade (except for one lab which will be completed by each individual). Each group may organize themselves according to ability in different areas of expertise, but each member of the group should know the details of how all the individual contributions relate to the completed lab write-up.

The final grade will correspond roughly to the following scale, but may change if needed.


| | | |
| --- | --- | --- |
| A=90-100 points | B=80-89 points | C=70-79 points |