Professor


Chris Sneden


Office: RLM 15.312A
Hours: MWF 1-2
Phone: (512) 471-1349
Home: (512) 343-0004
email


Course Website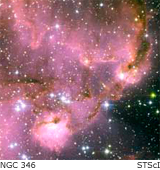 TA



Donghui Jeong

TA


Reggie Goodwin

Text
Horizons, 9th edition, Michael A. Seeds

GRADES
Your grade will be based on your performance in the 3 in-class tests (T), 4 homework assignments (H), and the final exam (F). The scores will be weighted as follows:



F = 30%; T = 40%; H = 30%;


There are five homework sets to be turned in; we will compute your average homework grade on the best four out of five of these. There is one additional grading rule/opportunity: if your final exam score exceeds your lowest test score, we will count the final exam score also in place of the lowest test score. This is designed to give you the opportunity to make up for a poor performance on one of the tests. Because we are granting you this luxury, there will be no makeups given for missed tests.

If you are taking this course on a pass/fail basis, University rules give the passing grade as equivalent to a D or higher.

CLASS POLICIES
Homework assignments will be handed out for return in not less than 1 week. Each assignment will have a due date. Late assignments will not be accepted for grading unless we have been given and have accepted your reasons for requesting an extension. Such a request must be given prior to the due date of the homework.

The final examination will be comprehensive. It will be held on the date scheduled by the University: Friday, May 12, 9AM-12 noon (we probably will make the final exam shorter than 3 hours; details to be given later in the semester). There will be no make-up final exam scheduled.

Some math at the level of high school algebra will be required for the homework sets. We will expect you to practice and be comfortable with such things as scientific notation, and simple manipulation of basic astronomical formulate. Are you rusty in such math skills? We will be happy to help you! The math level should in no way challenge anyone who has met the UT math requirement. There will be no math called for on the examinations.