Professor


Paul Shapiro


Office: RLM 16.204
Hours: TBA
Phone: (512) 471-9422
email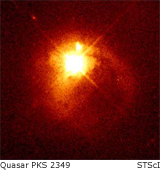 Syllabus - pdf

Textbooks: Weinberg, S. 2008 Cosmology (Oxford University Press)

Exams: None

Homework: (1) Problem sets will be assigned. (2) One end-of-semester student lecture on a topic selected in consultation with the professor, with lecture notes handed in.

Grading: Course grade will be based upon the problem sets and student talk/lecture notes.

Prerequisites: Suitable for all beginning or advanced graduate students in astronomy or physics. Previous course in cosmology not required.