GETTING HELP: The Instructor and T.A. will hold regular office hours several times a week. Please try to bring your questions to us at these times if possible, since we both have other responsibilities in addition to Ast 307 duties, and may not necessarily be available at other times of the week. However, if you cannot attend any of our regular office hours, please contact us and we will try to find an alternate appointment time. The T.A. will hold help sessions shortly before homeworks are due, and before hour exams. You can also contact us with questions by email. However, please check the class website first, to see whether the answer is already posted. We will be posting frequent announcements, updates, and other information there. (I do not encourage students to set up or participate in chat groups or the equivalent that discuss the homework. This has the potential of spreading misinformation; and giving answers to problems to other students will be considered scholastic dishonesty.)
STUDENTS WITH DISABILITIES: Upon request, the University of Texas at Austin provides appropriate academic adjustments for qualified students with disabilities. Contact the Office of the Dean of Students at 471-6259, or (TTY) 471-4641, or via email to ssd@uts.cc.utexas.edu or see http://deanofstudents.utexas.edu/ssd/.
SPECIAL EVENTS: The Astronomy Department offers evening Star Parties (viewing through small telescopes) on campus. Star Parties will take place on certain Wednesdays, Fridays, and Saturdays; details will be announced and posted at http://outreach.as.utexas.edu/public/viewing.html.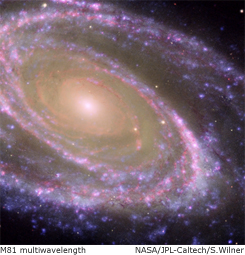 As you may have noted above, it is possible to earn a (small amount of) extra credit by attending one of these star parties; in order to earn this credit you must get a signed slip from the person presiding over the star party. Warning to the naïve: Star parties are held only when the weather permits! They are cancelled when it's too cloudy to see anything, so it is very dangerous to procrastinate and assume that you can wait the end of the semester. If it's cloudy that evening, you will be disappointed - and out of luck!
We anticipate that there will be one or more special "public" talks relevant to the content of Ast 307 at some point during the semester. Most likely these will be free lectures held on campus in the afternoon or evening. If you attend one of these in order to earn participation credit, you will be required to write up what you learned, in your own words, and your write-up will be evaluated to determine how many points will be earned.
DEPARTMENTAL INFORMATION: If issues arise during the semester that cannot be resolved with the instructor or TA, you may contact the Chair of the Undergraduate Studies Committee, Prof. Gregory Shields (471-1402 or shields@astro.as.utexas.edu), or the Chairman of the Department of Astronomy, Prof. Neal Evans (471-3302, chairman@astro.as.utexas.edu). More information can be found in a separate document, "Memo to Undergraduate Astronomy Students," which is posted at http://outreach.as.utexas.edu/students/memo.html.
SUBSTITUTE PROFESSORS: All Astronomy faculty, including your professor, are professional astronomers who conduct research and sometimes need to travel in order to make observations ("field work") and attend conferences, workshops, and other meetings. As luck would have it, your professor must make two trips early in the semester, including the very first class meeting. However, the class will continue to meet regularly, and will be led by another Astronomy professor, so you will be in good hands! As of the beginning of the semester, you can expect that the class meetings of Aug. 27, Sep. 9, and Sep. 11 will be led by Professor Chris Sneden.