Professor


Eiichiro Komatsu
Course Website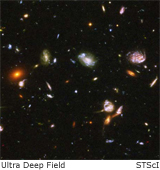 TA


Beth Fernandez

Downloadable syllabus ( pdf )

Course Objectives
This course will provide the basic physical principles of modern cosmology. The lectures will cover the expansion of the universe, kinematical and thermodynamical evolution of the universe, the Big Bang model, the origin of light elements, the cosmic microwave background, theory of cosmological fluctuations, formation of large-scale structure, cosmic inflation, the origin of cosmological fluctuations, dark matter and dark energy, and observational cosmology. Since some topics require knowledge of special and general relativity, introduction to special and general relativity needed for cosmology will be provided when it is necessary.

Prerequisites
None

Textbook
No required text book - lecture notes will be provided.


Class & Help Sessions

Class meets at RLM 15.216B on TTh 2:00-3:30.
Help sessions will be scheduled for help with the homework.

Location: RLM 15.216B; Time: 5-6pm
Homework & Exams
There will be 6 homework assignments. These will be written assignments and reports. The assignments will involve problem-solving and math.
Homework assignments will not be counted after the due date. Homework can be done in groups (and I encourage this) but you must hand in your own work. Homeworks that are duplicates will have severe penalties. You may get help on homework from the professor or TA during office hours, help sessions, or by appointment.
No mid-term or final exams.