Professor


Eiichiro Komatsu
Course Website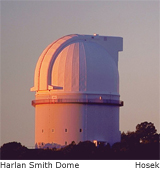 Downloadable syllabus ( pdf )

Course Objectives
This course is intended to give astronomy majors an overview of research activities at the Department of Astronomy. The Department of Astronomy has 5 research groups: Theory Group, Stellar Astronomy Group, Inter-stellar Medium Group, Extra-galactic Astronomy Group, and Planetary Science and Life Group. Different members of any of these groups will speak about their research activities each week, presenting a taste of modern astronomical research.

Prerequisites: None

Textbook: None

Class
Class meets at RLM 15.216B on W 2:00-3:00.

Report
You will pick one topic you were particularly interested in, interview the speaker who spoke about it, and write a report on the topic. The report must be more than two pages (single-spaced) in computer-generated format - no hand written work will be accepted. The report is due December 7. You may start interviews at anytime during the semester.

Help Session
Class on November 30 will be used for the help session. When you need help on the report, please come to the help session. You do not have to attend the help session, if you do not need it. (The class attendance is not checked on Nov 30.)

Grading
The course grade is Pass/Fail, and will be evaluated on the basis of class attendance, participation, and report.

Class Attendance

I will check your attendance by asking you to sign the class-attendance sheet at every class. The class attendance will be counted toward the final grade.
You are encouraged to ask speakers any questions about their lectures during or after lectures.
Do not leave the classroom until the class ends.