Professor



Paul Harvey
Office: RLM 16.230
Phone: (512) 471-3452
pmh@astro.as.utexas.edu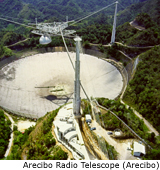 Course Website
[Bb]

Required Text

Extraterrestrial Life, 5th Ed, by Evans

Other References

The Universe and Life, by Kutter
The Search for Life in the Universe, 2nd Edition, by Goldsmith and Owen

Grades

There will be 5 tests. The lowest of the test scores will be dropped. There will be absolutely no make-up tests, no matter how good your reason is for missing the test. (If you have an excused absence, talk to me BEFORE the test about taking it early). If you contact me about your problem after the test has taken place or have simply not had time to study because your best friend just broke up with his girlfriend and you had to spend all night drinking with him, you clearly have to plan on dropping that test! Dropping the lowest test score will cover the situation where a test is missed due to illness. REMEMBER!! if you drop the first test, you must take all remaining tests to have any chance for a reasonable grade. Tests will be a combination of multiple choice, true-false, and essay questions. Cheating will be dealt with very harshly; don't do it!