TTh 12:30-2 · WEL 3.502 · Unique No. 47655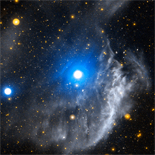 Professor
RLM 16.236 · Th 2-3, or by appt · (512) 471-3404 · email
Courses - Fall '10 | BlackBoard[Bb]
The firm deadline for turning in projects is Tuesday, 30 November 2010. You may turn them in during class or during our office hours. You are free to submit your project earlier than the firm deadline.
The projects will take about a week to grade. Project grades will be posted on Blackboard, or you can email the TAs (be sure to include your UTEID). After they are graded, the projects will most likely end up in my office or the lab for safe keeping. You can pick them up from JJ or me.
DUMB QUESTIONS
There is no such thing as a dumb question. Ask!!
TENTATIVE TEST SCHEDULE
The following is a tentative schedule of the four multiple-choice exams. There will be a review held in the classroom the evening before each exam.
| | |
| --- | --- |
| Exam 1 | Sep. 16 |
| Exam 2 | Oct. 7 |
| Exam 3 | Nov. 2 |
| Exam 4 | Dec. 2 |
TENTATIVE COURSE OUTLINE
Week 1 (8/26)

Course Introduction; A Tour of the Universe

Week 2 (8/31, 9/2)

The History of Astronomy; Basic Concepts

Week 3 (9/7,9)

The Earth and Moon

Week 4 (9/14,16)

The Earth and Moon

Exam 1

Week 5 (9/21,23)

The Terrestrial Planets

Week 6 (9/28,30)

The Jovian Planets

Week 7 (10/5,7)

Pluto; Comets; Solar System Formation

Exam 2

Week 8 (10/12,14)

Light, Matter, and Energy

Week 9 (10/19,21)

Light; Telescopes

Week 10 (10/26,28)

Stars and Their Radiation

Week 11 (11/2,4)

Stellar Classification

Exam 3

Week 12 (11/9,11)

Star Formation; How Stars Shine

Week 13 (11/16,18)

The Death of Stars; Black Holes; Star Clusters

Week 14 (11/23)

Galaxies; Active Galactic Nuclei; Supermassive Black Holes

Week 15 (11/30,12/2)

The Big Bang; Cosmology

Exam 4