---
Special Colloquium
Role of Baryon Flows in Galaxy Evolution: Hidden Pathways Connecting Galaxies to the Cosmic Web
Johns Hopkins University
Mon., Feb. 20 · 3:00 PM · RLM 5.104
---
Special Colloquium
Towards a Unified Model for Star Formation: Forging Order from Randomness
UMass Amherst
Thurs., Feb. 23 · 3:30 PM · RLM 5.104
---
Special Seminar
Darkly-Charged Dark Matter
Lisa Randall, Frank B. Baird, Jr.
Professor of Science at Harvard University
Fri., Feb. 24 · 10:00 AM · POB 2.302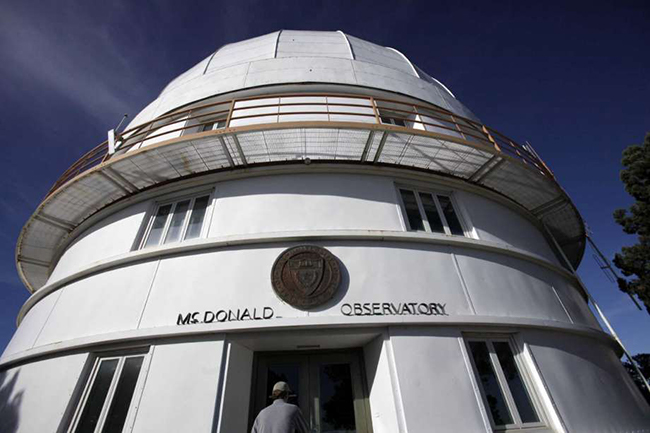 [LM Otero /AP]
mySA
"The McDonald Observatory is one of Texas' greatest treasures and site of some of the most exciting space explorations taking place on the planet. We drove up to it and bought tickets for the next morning's tour. Little did we know at the time that we were the only ones who would sign up..." more...