---
Colloquium
No colloquium scheduled

The Unexpected Journey of a Veteran Student and Astronomer
The educational journey of one exceptional student has taken her from translating Arabic in the Air Force to learning the secrets of the stars. Rebecca Larson is a Dean's Honored Graduate in Astronomy, who will receive bachelor's degrees in both astronomy and physics at Saturday's commencement ceremony. She returns to campus in the fall to pursue a Ph.D. in astronomy. more..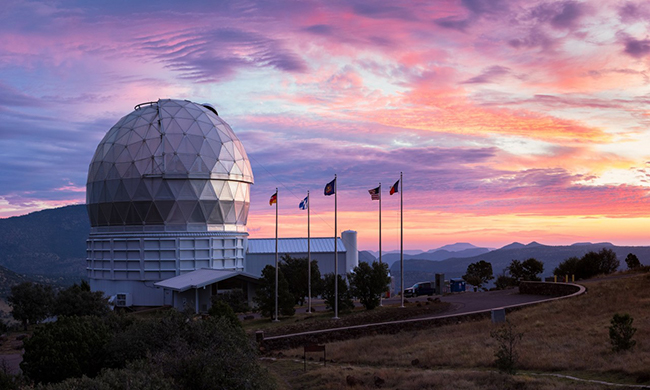 Marfa Public Radio Wins Edward R. Murrow Award for Documentary on McDonald Observatory
A radio documentary about The University of Texas at Austin's McDonald Observatory has garnered KRTS, or Marfa Public Radio, a regional Edward R. Murrow Award for documentary news. The story, part of KTRS' "West Texas Talk" segment, covers a broad range of issues relating to McDonald observatory, including light pollution and the search for dark matter. more..