Public Viewing Austin
RLM 16" Telescope
Painter Hall 9" Telescope
Colloquium
Compact Galaxies and Super-Massive Black Holes
Max Planck Institute for Astronomy (MPIA), Heidelberg
Tues., Sep 23, 3:30 PM
RLM 15.216B
McDonald Observatory: Brain Motor
StarDate Radio host Sandy Wood narrates a 15-minute overview of McDonald Observatory, from a 1926 financial gift from Paris, Texas banker William J. McDonald, to the current leading-edge search for Dark Energy at the Hobby-Eberly Telescope. Historic footage and interviews with observatory directors and research scientists chronicle dramatic changes in research methods, advancing engineering capabilities, the construction of new telescopes, evolving science, and the development of one of the world's largest public outreach centers.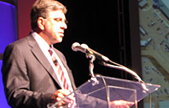 Eminent Engineeer and Physicist Appointed to Lead Giant Magellan Telescope Project
Giant Magellan Telescope Organization News Release
3 September 2014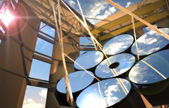 São Paulo, Brazil to Join Giant Magellan Telescope Project
McDonald Observatory and Giant Magellan Telescope Organization Joint News Release
24 July 2014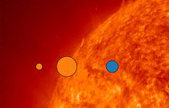 Two 'Goldilocks Planets' of Gliese 581 Proven Mirage
McDonald Observatory Press Release
3 July 2014


Freshman Research Initiative

Weekly Calendars
Meeting Rooms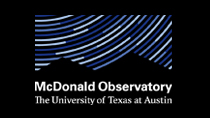 McDonald Observatory
Under dark skies in West Texas, McDonald Observatory hosts a wide range of research telescopes and instrumentation for astronomers, including the 9.2 meter Hobby-Eberly Telescope. The observatory also welcomes the public, with exhibits and talks at the Frank N. Bash Visitor's Center, and regular star parties in the Rebecca Gale Telescope Park.


75th Anniversary
In 2014, McDonald Observatory marks 75 years since the West Texas dedication ceremony, May 5, 1939. Lectures and special events will be held in Austin, in the Davis Mountains, and many other locations around Texas throughout the year. Please join us!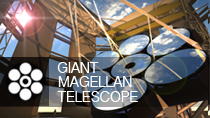 Giant Magellan Telescope
The University of Texas at Austin is a partner in an international consortium of science institutions building the next generation, 24.5 meter, Giant Magellan Telescope at Las Campanas, Chile. Construction has begun at this premier viewing site! Spincasting of the telescope's third, 8 meter, primary mirror began in August 2013 at Arizona's Steward Observatory Mirror Lab.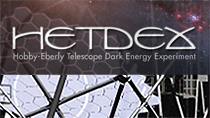 Hobby-Eberly Telescope Dark Energy Experiment
In August 2013, an upgrade began for the 9.2 meter Hobby-Eberly Telescope. A widened field of view, and 150 integral field spectrographs will give HET the ability to map the expansion of the early universe. On schedule to begin in 2014, the HETDEX survey will precisely measure more than 800,000 galaxies, to examine their distribution as the universe evolved.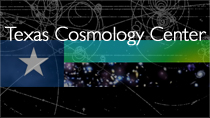 Texas Cosmology Center
The Texas Cosmology Center was established to facilitate interdisciplinary efforts in Cosmology between the departments of Physics and Astronomy at the University of Texas at Austin. As a public outreach effort, four videos have been produced featuring Texas cosmologists, on Black Holes, Cosmic Inflation, Dark Energy and Dark Matter.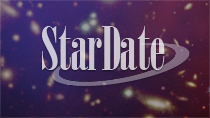 StarDate
StarDate is a public education and outreach arm of McDonald Observatory. StarDate radio, featuring science, astronomy, and observing tips, airs daily on nearly 300 stations. Bi-monthly StarDate magazine features sky tips, charts, and astronomy and space exploration news. StarDate also offers resources to teachers, the media, and the public.