[Ramirez-Ruiz]
Supernova Team Finds a Tidal Disruption Event
What happens when a black hole pulls a star apart?
This image models the physics powering a super-luminous flash rivaling the brightest supernovae, from a galaxy three billion light years away, captured by McDonald's Observatory's ROTSE IIIb telescope in 2009. The mysterious light signature is decoded by University of Texas astronomers in this month's Astrophysical Journal.
Black Hole Chokes on a Swallowed Star
McDonald Observatory Press Release
26 January 2015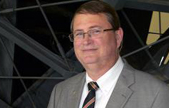 Craig Nance is New Superintendent of McDonald Observatory
McDonald Observatory Press Release
5 January 2015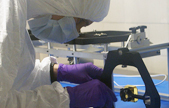 McDonald Observatory Astronomers Advise National Research Council
McDonald Observatory Press Release
10 October 2014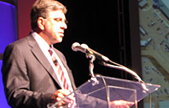 Eminent Engineeer and Physicist Appointed to Lead Giant Magellan Telescope Project
Giant Magellan Telescope Organization News Release
3 September 2014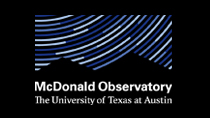 McDonald Observatory
Under dark skies in West Texas, McDonald Observatory hosts a wide range of research telescopes and instrumentation for astronomers, including the 9.2 meter Hobby-Eberly Telescope. The observatory also welcomes the public, with exhibits and talks at the Frank N. Bash Visitor's Center, and regular star parties in the Rebecca Gale Telescope Park.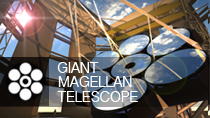 Giant Magellan Telescope
The University of Texas at Austin is a partner in an international consortium of science institutions building the next generation, 24.5 meter, Giant Magellan Telescope at Las Campanas, Chile. Construction is underway at this premier viewing site. Preparation of the Spincasting oven for the fourth primary mirror continues into 2015 at Arizona's Steward Observatory Mirror Lab.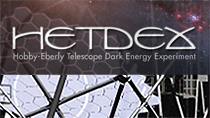 Hobby-Eberly Telescope Dark Energy Experiment
In August 2013, an upgrade began for the 9.2 meter Hobby-Eberly Telescope. A widened field of view, and 150 integral field spectrographs will give HET the ability to map the expansion of the early universe. Scheduled to begin in 2015, the HETDEX survey will precisely measure more than 800,000 galaxies, to examine their distribution as the universe evolved.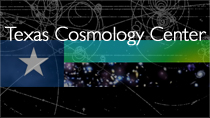 Texas Cosmology Center
The Texas Cosmology Center was established to facilitate interdisciplinary efforts in Cosmology between the departments of Physics and Astronomy at the University of Texas at Austin. As a public outreach effort, four videos have been produced featuring Texas cosmologists, on Black Holes, Cosmic Inflation, Dark Energy and Dark Matter.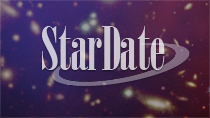 StarDate
StarDate is a public education and outreach arm of McDonald Observatory. StarDate radio, featuring science, astronomy, and observing tips, airs daily on nearly 300 stations. Bi-monthly StarDate magazine features sky tips, charts, and astronomy and space exploration news. StarDate also offers resources to teachers, the media, and the public.