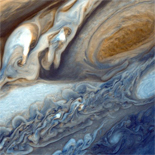 MWF 12:00-1:00 · WEL 3.502 · Unique No. 49460
Professor
RLM 17.220 · (512) 471-3425 · email
Courses - Fall '09 | Course Website
| | |
| --- | --- |
| --Printable syllabus (pdf) | |
Text: Exploring the Universe by Michael A. Seeds, 10th Edition

Prerequisites: This is a course for non-science majors. We will use elementary algebra in class and on homework. For anyone needing help with the math, the TA and I will always be willing to provide it. The quiz and exam questions will be conceptual, not mathematical. If you are a math or science major, this is not an appropriate course for you.

Grading: Grades will be based on homework (30% of the grade), three hour exams (14% each), and 4 quizzes (5.5% each) and attendance (6%). A final exam will be given with options for making up excused absences and for improving course grades. Attendance grades will be based on in-class work and responses to questionnaires (so-called "completion" grades).

Help: The TA's and I will do everything we can to help you do well in the course. Help will be available outside of class several times every week. Help sessions and office hours are listed in Table 1. These times and locations are subject to change. Please check the on-line version of this syllabus next week and periodically thereafter. Since we will be going over the problems in the homework assignments, we ask you not to be late to the help session if you want to hear a discussion of the first problem in the assignment. Endless repeating of the first problem discussion for the benefit of latecomers bores the students who were on time and drives the instructor crazy.

Extra help sessions will be held before exams. Check the Notices section of the course web page for locations and times.

Observing: There are telescope viewing opportunities available on campus on Wednesday, Friday, and Saturday nights. Check the following page for details: http://outreach.as.utexas.edu/public/viewing.html

Contents and Approach: The emphasis in this course will be seeking an explanation for the phenomena and objects that occur in the Universe. We will discuss physical laws and how astronomers use them to understand their observations. Much of the time during class will be spent discussing explanations and concepts rather than descriptions of astronomical objects. You will have to learn some of the descriptive material from the reading assignments. To succeed in this class you will have to keep up with the reading and come to class and be willing to participate in discussions and activities.

PhD students from AST 398T will be helping out in the class as part of their training. They will be responsible (under direct supervision) for about 10% of the lecture time and will lead various small group activities in class and outside of class. I will call upon all of you to provide constructive criticism of their work.