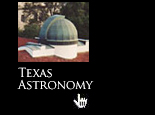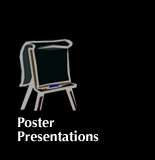 Instructions for Authors
Proceedings will appear in the Astronomical Society of the Pacific Conference Series, eds. S. Kannappan, S. Redfield, N. Drory, J. Kessler-Silacci, M. Landriau. All authors will receive one free copy; additional copies will be $55 each plus shipping (order forms will be available at the meeting).
Deadline for submissions -- November 22, 2005

SEND ONLY ONE INTEGRATED LATEX FILE PLUS SEPARATE FIGURES PLUS COPIES OF PERMISSION EMAILS FOR ANY FIGURES REPRODUCED FROM OTHER PUBLICATIONS. NO OTHER AUXILIARY FILES WILL BE ACCEPTED.

Please email manuscripts to horizons@astro.as.utexas.edu as attachments (e.g. in pine). In the body of your email, include your current contact information AS WELL AS your contact information for the publisher's use at the time of shipping (estimated summer/fall 2006) in this format:



---

First and Last Name
Department
Institution Mail Box, Code, etc.
Institution
Complete Street Address
City
State/Province
Postal/Zip Code
Country
Phone number (incl. country & area codes)
Email Address


---




Page Limit (note ASP Conference Proceedings pages are small)

Speakers -- 15 pages
Poster Presenters -- 4 pages




Figures

Author-Created

do NOT shrink to illegible font sizes (minimum 8 pt)
do NOT use color or send figures in color, we will not convert them
use plotone, plottwo or graphicx (instructions in item #4)

Reproduced from Other Publications

obtain permission (can be simply by email) and submit with manuscript -- see example wording here (permission.pdf)
convert from color to B&W yourself if necessary





ASP Instructions & Style Files

NOTE: please use "thebibliography" environment for references.

ASP Instructions for Authors
ASP Instructions on graphicx (N.B. can use plotone, plottwo instead)
ASP Style File
ASP Article Template


Please note the LaTeX issues in this file:
LaTeX Issues


Also, ASP reports that some authors have had problems with references or citations that can be fixed by deleting the following line of the .aux file after each execution of the latex command:


\global\NAT@numberstrue




Copyright Forms

You will need to sign a copyright form, which will be provided at the meeting. In the event we do not get your form at the meeting, you should fill out this form copyright.pdf, noting the meeting (Frank N. Bash Symposium 2005: New Horizons in Astronomy), and fax it to 512-471-6016 attention: Sheila Kannappan.