International Travel
See also: Travel Advisories
Fly America Act
If you fly to foreign destinations, use this checklist (pdf) to verify your compliance with the Fly America Act. A more complete brochure is here.
Passport Information



New Requirements for Travelers Between the United States and the Western Hemisphere

The timeline below begins December 31, 2005. It's my understanding that a birth certificate will no longer be an acceptable form of documentation. See the website, and be certain to understand the requirements.

State Department - Travel Requirements in the Western Hemisphere
| | |
| --- | --- |
| 12/31/05 | Passport or other accepted document required for all travel (air/sea) to or from the Caribbean, Bermuda, Central and South America. |
| 12/31/06 | Passport or other accepted document required for all air and sea travel to or from Mexico and Canada. |
| 12/31/07 | Passport or other accepted document required for all air, sea and land border crossings. |
International SOS
From UT Austin Travel Management Services and UT System Office of Risk Management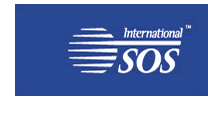 We are pleased to offer the services of International SOS to staff, faculty and students traveling to international destinations on official university business. International SOS is a comprehensive, 24-hour medical and emergency service response organization. International SOS does not provide medical insurance, but offers assistance with a variety of travel related issues -- from doctor referrals to emergency evacuations. International SOS will encourage members to pay at point of service and submit a claim for medical expenses with their insurance provider upon return to the U.S. However, if an individual is unable to pay, SOS, with the assistance of the University, will contact the individuals family in order to establish a line of credit through either personal credit card or wire transfer. If a family member cannot be reached, SOS will guarantee payment on behalf of the University. If SOS guarantees payment on behalf of the University the traveler will be responsible for arranging for repayment of the costs to the University.

The International SOS website contains an on-line Personal Travel Record Form for documenting individual travel and destination information. We strongly encourage all travelers to complete the form so that this information is available to International SOS and the University's on-call staff should you need to be located in the event of a crises or emergency.

The service also provides pre-trip destination information and travel email alerts along with enroute traveler locator services tailored to the individual itinerary.

To access the membership number for securing International SOS services, log in with your UT EID.

Once you access the site, you'll also find information on securing International SOS services at a 20% discount for vacation and leisure travel.