---
International Travel
See also: Travel Advisories
International SOS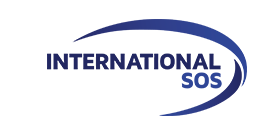 According to the UT System Chancellor's directive to all UT System Presidents (April 22, 2010), "Institutions must implement the necessary processes to ensure anyone traveling on University business or programs is enrolled in the International SOS system."

To meet this mandate, the International Office has automated registration for students who register in the Study Abroad Portal or in the International Travel Registry, and for faculty and staff who purchase travel through a UT-contracted travel agency. All other UT travelers are required to complete travel registration with International SOS. Failure to register travel with International SOS may result in program suspension or the IOC decision to withdraw approval.

Some countries on the Restricted Regions List are not covered by UT's International SOS policy. All students, faculty, or staff requesting permission to travel to these countries must contact Global Risk and Safety to ensure that adequate emergency assistance coverage is available.

Click here for more information on International SOS.