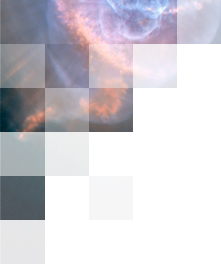 Introduction and Description
White-dwarf stars are cosmic time machines. At one end of the timeline, they help astronomers determine the age of our Milky Way galaxy and the entire universe. At the other, they show us the fate of our own Sun and the entire solar system.

University of Texas astronomer Don Winget and his colleagues use these stellar time machines, which are the crushed cores of once-normal stars like the Sun, to study the birth of the galaxy, the evolution of Sun-like stars, and the process through which these stars disperse chemical elements into space as they die. And with new techniques, they are using white dwarfs to hunt for planets in other star systems. The planetary systems that survive the "deaths" of the stars that become white dwarfs could resemble our own solar system after the Sun evolves into its white-dwarf stage several billion years from now.

Teachers and students can share in the study of these cosmic time machines through lessons and activities created by Winget and McDonald Observatory education specialists and tested in Texas classrooms. These activities will sharpen students' understanding of how stars live and die, and how astronomers use white-dwarf stars to probe many of the mysteries of our galaxy.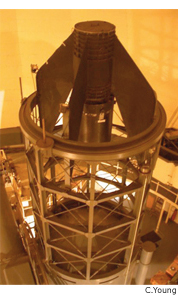 This is the 82" (2.1 meter) Otto Struve telescope at McDonald Observatory used in the ARGOS research - click to see more pictures.