Readings & Links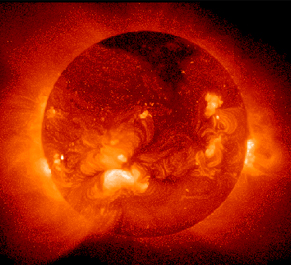 Yohkoh
I. THE SUN, OUR STAR
A. Solar Activity, Space Weather, and Eclipses:
Check out recent developments, and try some further links at:
http://www.nasa.gov/mission_pages/sunearth/
For info on the Solar Dynamics Observatory (SDO):
http://www.nasa.gov/mission_pages/sdo/main/
A non-NASA site:
http://www.spaceweather.com
And for eclipse information:
http://eclipse.gsfc.nasa.gov
B. Solar Interior and Fusion:
Kaler, pages 1 - 3; 8 - 12
Wheeler, pages 17 - 21
Marshall Space Flight Center hosts NASA's main solar science group. Explore their site if you wish, but for Ast 309N I particularly recommend:
http://solarscience.msfc.nasa.gov/interior.shtml and
http://solarscience.msfc.nasa.gov/Helioseismology.shtml
C. Solar Neutrinos:
Wheeler, pages 21 - 26
A nice history of the "Solar Neutrino Problem" and its solution:
http://www.nobelprize.org/nobel_prizes/physics/articles/bahcall/
Some web pages of the current solar neutrino detectors:
Super-Kamiokande: http://www-sk.icrr.u-tokyo.ac.jp/sk/physics/solarnu-intro-e.html
Borexino: http://wwwphy.princeton.edu/borexino/index.html;
try "About Neutrinos" and "About Borexino"
SNO-Plus: http://snoplus.phy.queensu.ca/About.html;
http://snoplus.phy.queensu.ca/Solar_Neutrinos.html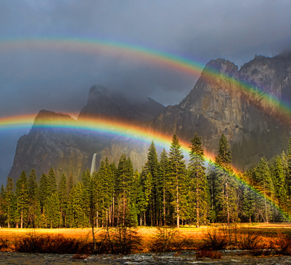 Hawkins
II. REVIEW OF BASIC PRINCIPLES
A. Properties of Light:
Kaler, pages 3 - 8, or the chapter on "Light" in any introductory astronomy textbook
Some websites with information about electromagnetic radiation, sampling various regions of the spectrum, are:
http://imagine.gsfc.nasa.gov/docs/science/
know_l1/emspectrum.html
http://outreach.atnf.csiro.au/education/senior/
astrophysics/wavebands.html
http://violet.pha.jhu.edu/~wpb/spectroscopy/
basics.html
http://coolcosmos.ipac.caltech.edu/
cosmic_classroom/ir_tutorial/
B. Force, energy, and conservation laws:
Wheeler, pages 2 - (middle of) 11, plus Figure 1.3 on p. 12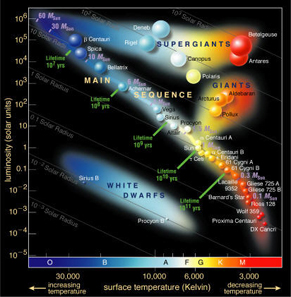 Hertzsprung-Russell diagram
III. GENERAL PROPERTIES OF STARS
A. Basic Properties: distance, luminosity, (surface) temperature, radius, mass, etc., and how to determine these
Kaler, pages 14 - 22
For a detailed list and some nice animations, see http://ircamera.as.arizona.edu/NatSci102/
NatSci102/lectures/otherstars.htm
B. Patterns in Star Properties: The Hertzsprung-Russell Diagram, the Main Sequence
Kaler, pages 22 - 34, or the chapter on these topics in any general astronomy book (or look up the bold-faced key words in the index)
C. Very Low Mass Stars (sometimes called Red Dwarfs) and Brown Dwarfs
Kaler, pages 34 - 47
Web page from the brown dwarf group at IPAC/Caltech:
http://coolcosmos.ipac.caltech.edu/cosmic_classroom/cosmic_reference/brown_dwarfs.html
Another link from an authoritative source:
http://www.amnh.org/explore/science-bulletins/astro/features/brown-dwarfs-tail-end-of-the-stars/essay-the-success-of-failed-stars
Two caveats about googling this topic:
First, there's a lot of crazy, unscientific claims out there from doomsday fanatics. Be careful and don't believe all you read! Secondly, most of the pretty pictures you'll see are in fact artwork, since brown dwarfs are tiny and faint.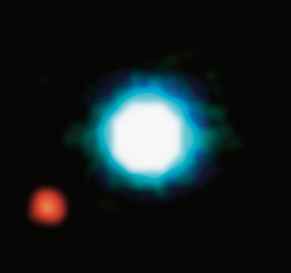 This image shows the brown dwarf 2M1207 and a planetary companion (lower left). It was the first image of an extrasolar planet and was published in 2004. Credit: ESO.
IV. EXTRASOLAR PLANETS ("EXOPLANETS")
Kaler's book barely touches on this topic, on pages 48 - 49, and Wheeler's book doesn't include it, but the field has exploded in the last two decades. Explore the following websites for animations and videos on the different search methods, as well as recent discoveries:
A site at the Jet Propulsion Lab that hosts lots of cool media:
http://planetquest.jpl.nasa.gov/imagesvideo, also click on the link to "News"
Home page of NASA's current Kepler mission:
http://kepler.nasa.gov. Try the links to "How does Kepler find planets?," "Multimedia," and "Discoveries." The last one loads a giant table, but if you click on an active link for a specific object, e.g. Kepler-18b, it will show you an animated scale model of the orbit of the planet.
Another, somewhat technical site, but with some nice materials:
http://exoplanet.hanno-rein.de/index.php - Check out the "Multiplanetary Systems" and "Imaged Planets." This one provides an iPhone app!
A. Search Methods:
astrometric (position shifts), spectroscopic (Doppler/radial velocity method), transits (mini-eclipses); direct detection; advantages and limitations of each
B. Planets detected by the Radial-Velocity or Doppler Wobble Method
Early results: 51 Peg, the first "hot Jupiter"; eccentric orbits; planets in binary systems
C. Planets detected by Transits, and NASA's Kepler Mission
Multi-planet systems and interacting planets; the "habitable zone"; search for Earth-like planets
D. Direct Detection:
Imaging planets in the visible and infrared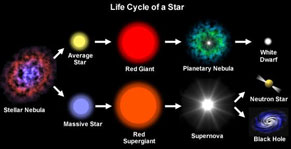 2 Paths of Evolution. [Click to enlarge]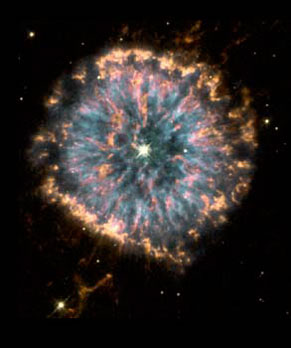 The Glowing Eye of Planetary Nebula NGC 6751. Credit: STScI.
V. THE AGING ("EVOLUTION")
OF SINGLE STARS
A. Lower-Mass Stars (up to 8 solar masses):
From the Main Sequence to Asymptotic Giant - Kaler, ch. 3; Wheeler, pp. 27 - 37
any introductory astronomy textbook will have a chapter on this material, or see
http://outreach.atnf.csiro.au/education/senior/astrophysics/stellarevolution_postmain.html
Planetary Nebula to White Dwarf - Kaler, ch. 4; ch. 7, pp. 145 - 155
See "Where do white dwarfs come from?" at http://imagine.gsfc.nasa.gov/docs/science/know_l1/dwarfs.html or explore specific topics at http://whitedwarf.org/education/index.html
B. Higher-Mass Stars (above 8 solar masses):
Upper Main Sequence Stars - Kaler, ch. 5
From Supergiant to Supernova - Kaler, ch. 6; Wheeler, pp. 37 - 41, 79 - 93, ch. 7
Neutron Stars - Kaler, ch. 7, pp. 161 - 168; Wheeler, ch. 8
VI. INTERACTING BINARY STARS
A. Basics: Roche lobes, mass transfer, and accretion disks - Wheeler, chs. 3 and 4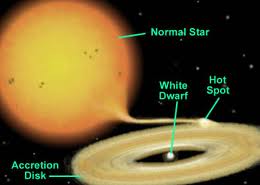 Interacting binary
B. White dwarfs in binaries: cataclysmic variables and explosions - Kaler, pp. 155 - 161; Wheeler, ch. 5 and ch.6.6 (section on Type Ia supernovae)
See http://imagine.gsfc.nasa.gov/docs/science/know_l2/cataclysmic_variables.html
C. X-ray binary systems with neutron stars - Wheeler, ch. 8
Recommended: http://imagine.gsfc.nasa.gov/docs/science/know_l2/binaries.html and further links to "Mass Exchange in Binary Systems" and "Binaries that Pulse and Flash"
VII. BLACK HOLES AND RELATED TOPICS
A. General Relativity: Einstein's "Geometric" Theory of Gravity
Simulations by Robert Nemiroff: http://apod.nasa.gov/htmltest/rjn_bht.html
Also see an older site on relativity and also black holes, at the Illinois supercomputing center: http://archive.ncsa.illinois.edu/Cyberia/NumRel/GenRelativity.html
B. Black Hole Theory: Event Horizons, Relativistic Effects, Rotating Black Holes, Hawking radiation
Read Wheeler, ch. 9
Andrew Hamilton's website: http://jila.colorado.edu/~ajsh/insidebh/index.html
or http://archive.ncsa.illinois.edu/Cyberia/NumRel/BlackHoles.html
C. Black Hole Discoveries: More X-ray binary systems and accretion disks

Gamma-ray burst
Read Wheeler, ch. 10
D. Gamma-Ray Bursts
Read Wheeler, ch. 11
Website of NASA's SWIFT satellite: http://www.nasa.gov/mission_pages/swift/main/index.html; check out the videos and links there