Two links on the publisher's website are important, "eText" and "Study Area".
Log in to the publisher's website here: Mastering Astronomy
After you have logged in, the two links are in the upper right: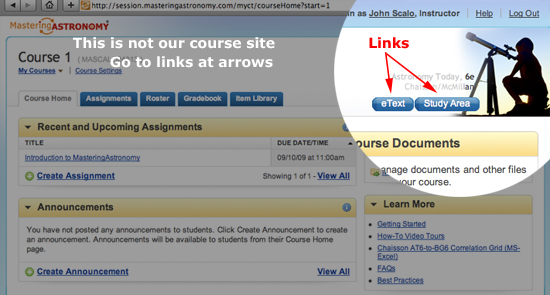 1. "eText"
This is an electronic version of the textbook. It may be a bit sluggish, but give it a few seconds.
2. "Study Area"
This is the publisher's study area for Astronomy Today. Interactive practice exam questions are here: click "Study Area", then select a chapter from the menu and click on the green GO button. Choices will appear in the left hand list of items.