---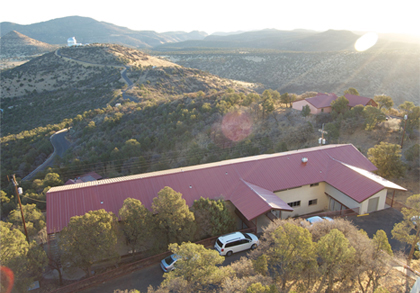 Astronomer's Lodge
The Astronomer's Lodge accommodates astronomers and staff on official business at the observatory. Special program participants, Friends, and Board of Visitors members have access to accommodations at the AL on a special reservations basis, via (432) 426-3640 extension 0.
Travel
Commercial airlines serve Midland and El Paso, where rental cars are available. UT employees and/or students may request direct-billed air ticketing on their RTA. This will be booked through a contracted UT travel agent. The drive to the observatory from Midland airport is about 2½ hours and from the El Paso airport is approximately 2¾ hours. Private airports are located in Marfa and Alpine.
Rates and Services
Rates
Rooms at the Lodge cost $94 + $10.58 tax (if applicable) = $104.58 per night. Double occupancy is $150.00 + $16.88 tax = $166.88 per night. All rates include meals. UT personnel bills will be paid through IDT (Inter-Department Transfer). All charges not covered by IDT and by non-UT guests must be paid on site by cash, check or charge before leaving the Lodge.
Services
Each room has either one king bed or two twin beds and is furnished with basic amenities, such as towels, bed linens and pillows. A calling card is required for long distance. The Lodge main phone number is (432) 426-4138. This is the number at which occupants can be reached during their stay. Data ports and office supplies are also available.
Meals
The Lodge has a kitchen which serves lunches and dinners as requested on the "Request for Services" form (nights too). Meals are included in the room rate. Special dietary needs, such as vegetarian meals, can only be met if requested ahead of time on the form. A refrigerator and microwave are provided for visitors to use at any time. Breakfast and snacks are self-serve (Fruit, fruit juice, milk, cereal, etc. are available at any time) Lunch is served from noon to 1pm, dinner from 5:30-6:30pm. Night lunch is available by request. Late arrivals for dinner may request that their meal be labeled and placed in the refrigerator.
Reservations
Reservations at the Lodge are made by filling out a Request for Travel Authorization (RTA) and/or a Request For Services (RFS). The RFS portion goes to the staff at the Lodge. The staff needs to know when guests are staying, including arrival and departure times, in order to provide meals. Both forms can be found here, or at left above.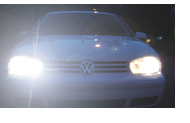 Check-In
Guests are encouraged to arrive between 8am and 5pm. Night arrivals create light pollution during observing hours. Check-in can be done at the Lodge.
Guests should find a registration sheet with their name on it and a room key in the registration area just inside the front door of the Lodge. Take the key and sign and leave the paper.
Because people are sleeping at all hours, guests are requested to be very quiet in the hallways. Control of all light sources is important, as even brief flashes can interfere with observing. Visitors should keep room shades drawn whenever possible.
Contacts
You may contact Emma Cantwell if you have any questions about your stay at the observatory.
Emma Cantwell
emma@astro.as.utexas.edu
(432) 426-4139
AL Office (Patricia Granado)
(432) 426-4139