---
Astronomy Program News & Events
see also: McDonald Observatory press room / archive
2016 | 2015 | 2014 | 2013 | 2012 | 2011 | 2010 | 2009 | 2008 | 2007 | 2006 | 2005 | 2004 | 2003 | 2002
---
---
Live Webcast! Explore Proxima Centauri, Home of Proxima b
A free webcast by the Slooh Community Observatory will feature live telescope views of the red dwarf Proxima Centauri, tonight, Aug. 26, at 7:00 PM CST. UT Astronomer Mike Endl, a member of the Discovery team will join host Eric Edelman to discuss the newly discovered planet.
Space.com webcast announcement
---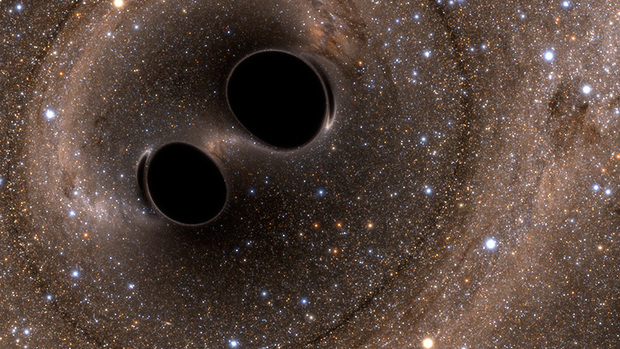 LIGO Gravitational Wave Detection
A century ago, when Einstein published the theory that gravitational events create ripples in space-time like waves on a pond, we didn't know that we live in a galaxy, that there are galaxies other than the milky way, that the universe is expanding, or that black holes exist.
Professor J. Craig Wheeler, a specialist in extreme astrophysics, gives a rare insider's context to the LIGO detection in an interview with Ellen Airhart, of The Daily Texan, UT Austin's student newspaper. The 40-year LIGO project required astonishing steps in engineering, the advancement of microchips, and the application of complex equations in super-computing environments. The remarkable tale of perseverance has a Texas chapter.
The interview, below, begins at 2:45.
---

Casting Complete for Giant Magellan Telescope Mirror Four
The casting crew at the Richard F. Caris Mirror Lab at the University of Arizona has lifted the oven lid on the fourth GMT mirror to find a perfect casting. The innovative process heats 18 tons of glass to a temperature of 2,120°F in a spinning furnace with a honeycomb mold. The glass is cooled after four hours to 1,652°F, and then slowly over three months to room temperature to avoid strains in the mirror. The resulting parabolic shape, saves countless hours of polishing, and tons of glass. Photos of mirror four have been posted by the GMTO on Facebook (photo credit: Ray Bertram, Richard F. Caris Mirror Lab, University of Arizona):
Lifting the oven lid
Removing the oven walls
---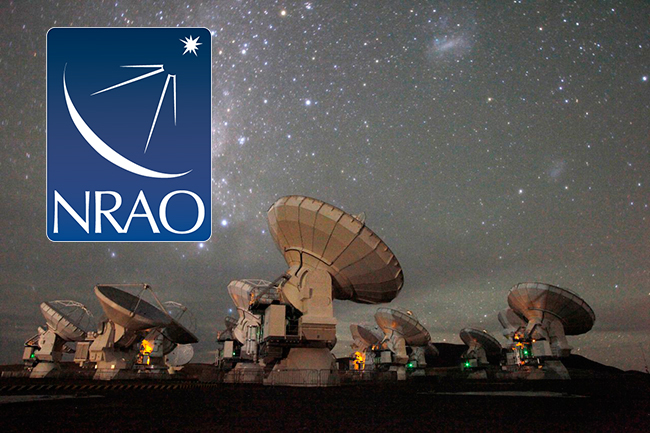 NRAO Live! ALMA Proposal Workshop
The National Radio Astronomy Observatory (NRAO) will hold a one day workshop March 10th, from 9am-5pm, in the Evans Conference Room (RLM 15.202A). The workshop is open to all astronomers, in particular, those who do not regularly utilize radio data in their research. An overview of NRAO facilities, a discussion of mm interferometry, proposal preparation and submission for the ALMA Cycle 4 deadline, and data reduction and analysis will be covered. Free registration is requested, even for those attending part of the day, and by March 4 for a lunch count.
---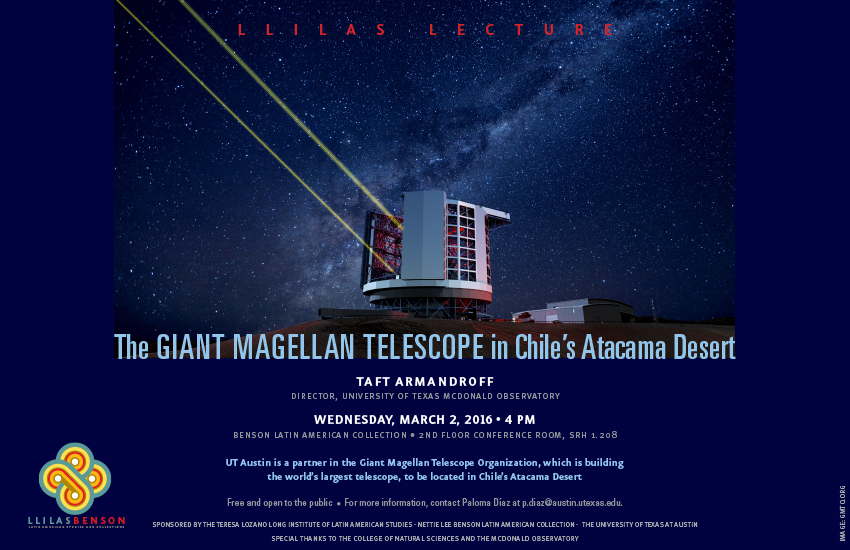 Teresa Lozano Long Institute of Latin American Studies
PUBLIC LECTURE
The Giant Magellan Telescope in Chile's Atacama Desert
Taft Armandroff
Director, McDonald Observatory
Wed., March 2, 2016, 4:00 PM
Benson Latin American Collection
2nd Floor Conference Room, SRH 1.208
2300 Red River St., Austin, TX 78712
[map]
---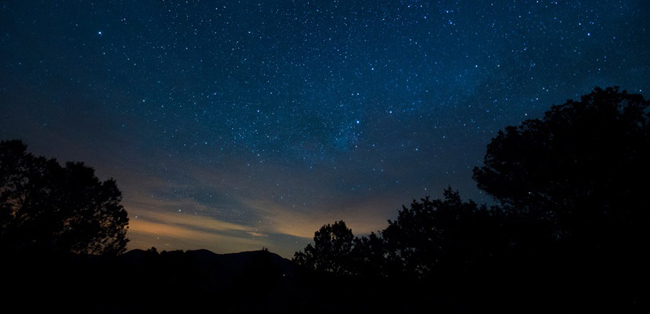 Light pollution on horizon [Cooper Neill]
The Texas Tribune
Texas Railroad Commission Asks Permian Basin Oil and Gas Operators to Curb Light Pollution
Texas regulators are asking West Texas oil and gas producers to help preserve the region's famously starry skies. In a notice issued Wednesday, the Texas Railroad Commission called on Permian Basin operators to curb light pollution at worksites, particularly around the University of Texas' McDonald Observatory, a destination for world-renowned astronomers in the Davis Mountains near Fort Stockton. more..
---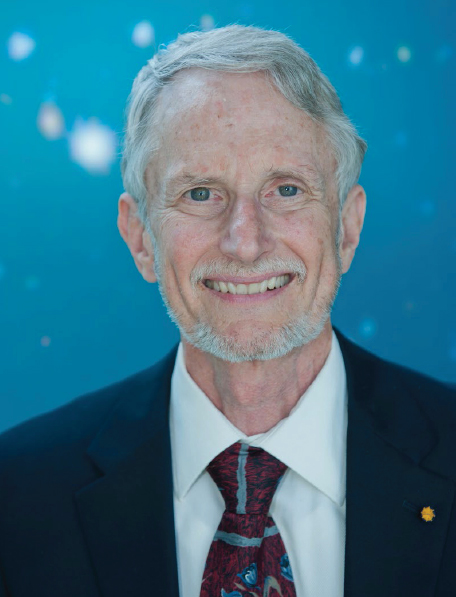 24th Annual Great Lecture in Astronomy
Astrochemistry: A Song of Ice and Dust
Dr. Neal J. Evans, II
Edward Randall, Jr., M.D., Centennial Professor in Astronomy
Saturday, February 20, 2016
1:30-2:30 PM
Avaya Auditorium, POB 2.302 [map]
---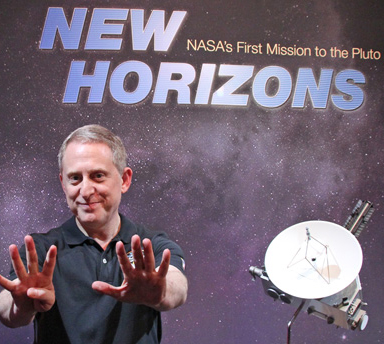 Public Lecture
Dr. S. Alan Stern
New Horizons Mission PI
Friday, February 19, 2016
11:30 AM-12:30 PM
NHB 1.720 [map]
---
Ninth Planet? Austin's Time Warner Cable Talks with Astronomer Steven Finkelstein
Astronomers at Caltech recently made headlines suggesting the possibility of a ninth planet in our solar system. While no planet has been detected directly, models attempting to explain the strange orbits of a group of comets in the Kuiper belt, are satisfied by an undiscovered planet, about the mass of Neptune, with a highly elliptical orbit and a 20,000 year day. Assistant Professor Steven Finkelstein sifts through the possibility with Burton Fitzsimmons.
(Trouble with video? Try this link.)