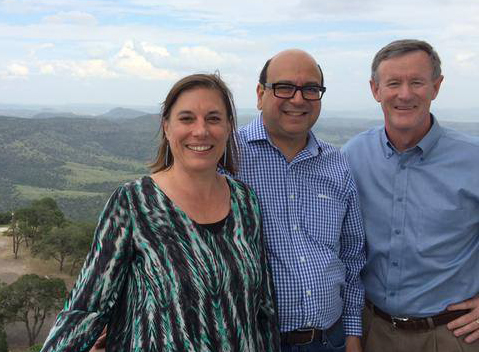 UT System Chancellor Bill McRaven Visits McDonald Observatory
July 2015
University of Texas System Chancellor Bill McRaven (right) joins McDonald Observatory Director Taft Armandroff and College of Natural Sciences Dean Linda Hicke at McDonald Observatory in July. The retired Navy Admiral began his tenure in January with a deep commitment to Texas and a profound vision for UT. Chancellor McRaven expressed his support for McDonald Observatory, Astronomy, and UT's partnership in the Giant Magellan Telescope. Read more..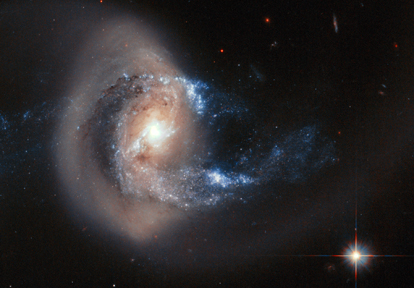 Hubble Telescope 25th Anniversary
June 2015
The Hubble Space Telescope celebrates 25 years in 2015. University of Texas at Austin astronomers have made fundamental contributions both in the creation of and science from humanity's most beloved scientific instrument. The College of Natural Sciences highlights ten Texas contributions:
Happy 25th Anniversary, Hubble Space Telescope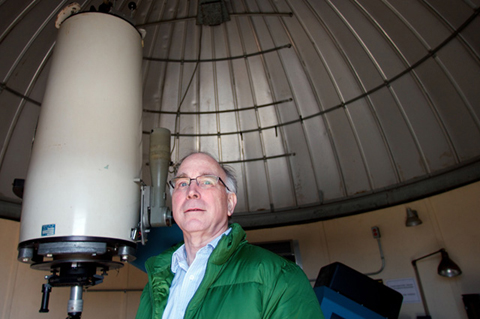 Exoplanet Hunters Transform Assumptions about Life in the Universe
May 2015
UT Journalism major Darby Kendall features the work of planet hunters Bill Cochran, Phillip MacQueen, and Mike Endl. The growing collection of confirmed exoplanets is changing scientific assumptions about life, and upcoming projects promise to further revolutionize our understanding.
A Leap Forward in the Search for Life on Other Planets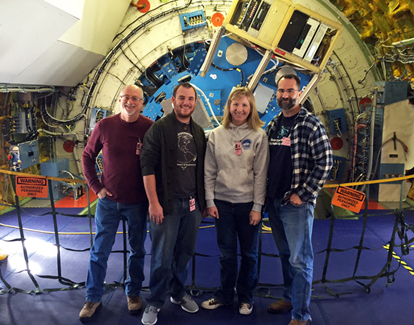 Texas Teachers Crew SOFIA
April 2015
17 years in the making, a team of Texas teachers conduct observations aboard NASA's Stratospheric Observatory for Infrared Astronomy (SOFIA). The College of Natural Sciences features the program:
Astronomy Outreach Program Takes Texas Teachers on Trip of a Lifetime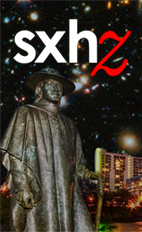 Symposium South by High Redshift Convenes Wednesday April 1-3, 2015
More than 100 researchers from around the world will participate in the symposium South by High Redshift, April 1-3, 2015 at the AT&T Executive Education and Conference Center on the campus of The University of Texas at Austin. The meeting will feature more than 50 presentations concerning the formation and evolution of galaxies during the first two billion years after the Big Bang. Topics include simulations of the first stars, galaxies and supermassive black holes, the epoch of reionization, theory and observation of galaxy evolution, and dusty star formation at the highest redshifts.
Public Lecture

Twenty-Third Annual Great Lecture in Astronomy
Alien Worlds
Dr. William Cochran
University of Texas at Austin
Sat., Feb. 21, 1-2 PM
Avaya Auditorium, POB 2.302 · Details

Pettengill
Astronomy on Tap ATX
January 2015
Austin's new chapter of Astronomy on Tap has outgrown its venue, and moves to Scholz Garten, on Tuesday, January 20th. Astronomers Jeffrey Silverman, Eva Noyola, and Brian Mulligan will talk about latest discoveries from the American Astronomical Society's (AAS) meeting in Seattle, The Science and Science Fiction of Black Holes, and Astronomy in Time and Calendars. Questions previously submitted by pub goers for future discussion include, "Are any distant galaxies moving away at almost the speed of light?", and "Why does time move forward?" Astronomy on Tap has chapters in New York City, Columbus, OH, New Haven, CT, and Santiago, Chile.
Amazing Glass
January 2015
GMT Chairman, Dr. Wendy Freedman, and GMT Director, Dr. Pat McCarthy, discuss the extremely challenging engineering specifications for the mirrors and superstructure of the Giant Magellan Telescope, and some of the mysteries the telescope will begin to explore..
HET's Nitrogen Tank Installation
January 2015
The HET Wide Field Upgrade advances on schedule with many crews taking delivery and assembling complex systems. The second VIRUS enclosure is scheduled for installation on the telescope this month. Construction of a clean room in the loading bay, to accept and test the 4 glass Spherical Aberration corrector from the University of Arizona, started in December. In the video above, a nitrogen tank is delivered and installed. Catch up at HET Blog.