AST 309 - Popular Astronomy

Spring 2014, Unique 48680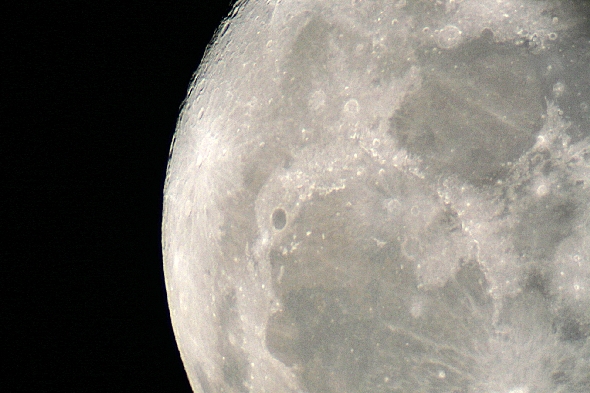 "I am a traveler of both time and space" Led Zeppelin *
---
| | |
| --- | --- |
| Classes: | TTH 11:00-12:30 WEL 3.502 |
| Instructor: | Karl Gebhardt |
| Office: | RLM 16.218 |
| Office Hours: | M 2-3, W 12-1, or by appointment or just drop in anytime |
| Office Telephone: | 471-1473 |
| Email: | gebhardt@astro.as.utexas.edu |
| | |
| Teaching Assistants: | Samuel Harrold |
| | Tues 9:30-10:30, RLM 16.308 |
---
---
---

Gravity #1 Gravity #2 Gravity #3
Relativity #1
Black Hole #1 Black Hole #2 Black Hole #3
Dark Matter #1 Dark Matter #2 Dark Matter #3
Cosmo #1 Cosmo #2 Cosmo #3

Projects: Observing , Presentation

HW 1 , HW 2 , HW 3 , HW 4
Quiz Solutions
Exam Solutions

Current Grades

---
| | |
| --- | --- |
| COURSE OBJECTIVES: | Astronomy receives considerable attention from the media and the public in general. It allows us to ask fundamental questions about who we are, where we come from, and where we will end up as a world. This course will concentrate on the areas of Astronomy that are currently most covered by the media. It will also focus on new developments about the nature of the physical world that we live in. Topics include thoughts on gravity, new worlds, supermassive black holes, dark matter, dark energy, the formation of the Universe, and other significant developments that arise during the semester. We will cover each of these in depth, but will also concentrate on the reaction that the media has had on them. The media and public often have an uncanny ability to probe directly to the main reasons for why scientists study a particular problem. The student who completes this course will not only have a better scientific understanding of the current hot topics in Astronomy, but also understand how the media can actually drive science in general. |
| TEXT: | No textbook is required. Much of the relevant material will be articles that are available on the internet, so access to the internet is important. Lectures, along with many articles from the internet, will be provided online. I recommend the book ``Cosmic Perspective'' by Bennett, Donahue, Schneider, and Voit for additional material. I will add websites to the lists below during the semester. |
INTERNET SIMULATIONS:


Very Cool
Even Cooler!
View of MW
Orbit Simulator
Nelson Planet Simulation, Earth
Nelson Planet Simulation, Jupiter
McMaster Planet Simulation
Mayer's Planet Simulation
Mihos' Java Lab
Bothun's Java Lab
Binary Star Simulation
Black Hole Movies
Andromeda merging with Milky Way
Spiral merging
Elliptical merging
Spiral (face-on)
Volker Springel's colliding galaxies
Colliding galaxies, gas and stars
Energy Scale



OBSERVING:

You may be interested to visit our Student Observatory on the roof of Painter Hall. This houses a 9 inch refracting telescope. The open nights are Friday and Saturday from 8:00 - 10:00 PM, clear nights only. This is a simple telescope to use and students (you!) can be checked out to observe with it. Please see me for further information. There is a check-out procedure at Check-Out . You may also look at the Painter Hall Telescope Handbook, which explains the check-out procedure and the use of the telescope. You can also consult the Educational Services Office, RLM 13.130, 471-1307. There are also Star Parties every Wednesday evening on the roof of RLM using the 16-inch telescope.

STUDENTS WITH DISABILITIES:

The University of Texas at Austin provides upon request appropriate academic accommodations for qualified students with disabilities. For more information, contact the Office of the Dean of Students at 471-6259, 471-4641 TTY. Also, please notify me of any modification/adaptation that you may require to accommodate a disability-related need. Specialized services are available on campus through Services for Students with Disabilities.

UNIVERSITY RULES:

The University's deadlines and rules regarding "dropping" the course will be strictly enforced. I assume that you know the deadlines and the rules.

RELIGIOUS HOLIDAYS:

By UT Austin policy, you must notify me of your pending absence at least fourteen days prior to the date of observance of a religious holy day. If you must miss a class, an examination, a work assignment, or a project in order to observe a religious holy day, you will be given an opportunity to complete the missed work within a reasonable time after the absence.
---
University of Texas Astronomy Home Page
*This week's great line from a great song.