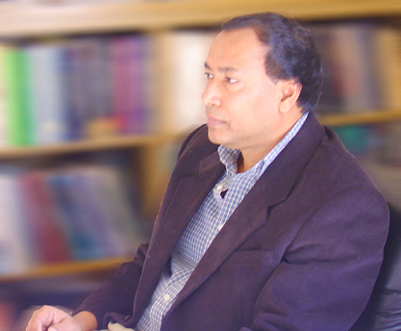 The Unraveling of Powerful Cosmic Explosions

Saturday, February 4, 2006
1 p.m., 2.302 ACES


map

Dr. Pawan Kumar
Professor of Astronomy
The University of Texas at Austin

Abstract

Bright flashes of radiation (gamma-rays and x-rays) are observed at Earth once or twice a day. These flashes come from a random part of the sky and appear randomly during the day or night. These events (explosions) typically last for a few seconds. However, during this brief time an enormous amount of energy comes out -- the energy release in these explosions in a few seconds is comparable to the total energy output of the Sun over its entire lifetime of about 10 billion years. For several decades after their discovery, little was known as to where in the universe these explosions are occurring. And we didn't know anything about what kind of an object is exploding and why. However, in the last two or three years the mystery of these cosmic explosions has rapidly unraveled, and we now know that some of these events are associated with deaths of massive stars and some others with colliding neutron stars. It is almost certain that we are "seeing" blackholes being born in these violent explosions. Observations of these events, called Gamma-ray Bursts or GRBs for short, by the recently launched NASA satellite - Swift - and the follow up observations using optical, radio and x-ray telescopes have greatly advanced our understanding of these enigmatic explosions. I will describe some recent observations and discuss what we have learned about these explosions from them.


Since earning his doctorate in Astrophysics from the California Institute of Technology, Pawan Kumar worked at the National Center for Atmospheric Research in Boulder, Colorado; served on the faculty at MIT; and held a long-term visiting professorship at the Institute for Advanced Study, Princeton; before joining The University of Texas at Austin in 2002. He has been recognized through an NSF Young Investigator Award in 1994; an Alfred P. Sloan Research Fellowship in 1993; a Graduate Student Council Teaching Award at MIT in 1993; and the Vainu Bappu Memorial Gold Medal of the Indian Astronomical Society in 1992.




The Great Lectures in Astronomy series features distinguished speakers presenting a topic in modern astronomy for interested non-astronomers. The lectures are sponsored by the McDonald Observatory and Department of Astronomy Board of Visitors.