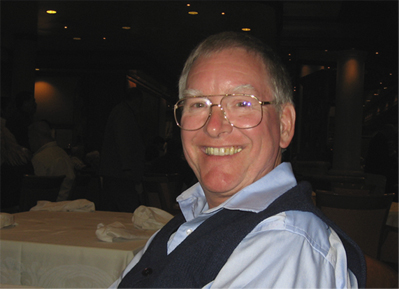 A Tale of Two Telescopes or Dancing with the Stars

Saturday, February 3, 2007
1-2 P.M., 2.302 ACES


map

Dr. Fritz Benedict
Senior Research Scientist
The University of Texas at Austin

Abstract

Astronomers have discovered nearly two hundred extrasolar planets orbiting other stars. How? By measuring the ever so slight velocity change as the star and planet dance around their common center of mass. But what kind of planets are they? Jupiters? Neptunes? An extrasolar planet could even turn out to be a low mass star! In this tale of two telescopes I show how we first discover these companions by observing with the *biggest* optical telescope, the Hobby-Eberly Telescope. Fortunately, the stellar dance moves side to side as well as to and fro. To reveal the mass of the planet, we next measure the size of that tiny side to side wiggle with the *highest* optical telescope, Hubble Space Telescope. How tiny a wiggle? The width of a quarter 800 miles away. None of the planets we have weighed are other earths, or what I call prime real estate. Will I ever find any? That requires an increasing NASA budget, a third telescope, and healthy, alert old age.


Fritz Benedict is head of the Space Astrometry group at the University of Texas at Austin. This group uses Hubble Space Telescope data to establish the masses of extrasolar planets. Says Benedict: "We also measure stellar distances with higher precision than anyone else on the planet." Benedict is Deputy Principal Investigator of the Space Interferometry Mission Mass- Luminosity Key Project. Fritz has been married for nearly 40 years to Ann, and they enjoy the company of their grown children Michael and Sarah (as well as their children's partners, Susan and Andy). To decompress, Fritz sails on a rapidly dwindling Lake Travis.




The Great Lectures in Astronomy series features distinguished speakers presenting a topic in modern astronomy for interested non-astronomers. The lectures are sponsored by the McDonald Observatory and Department of Astronomy Board of Visitors.