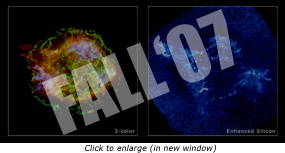 Announcements


COMPREHENSIVE FINAL EXAM
FRIDAY, DECEMBER 14, 9-12 N
Location: ART 1.102

The final will cover all the material in the class roughly in proportion to the time spent during the term. The material from the last week of class will constitute only about 10% of the final.

Study ALL of the 5 review sheets.












Professor
J. Craig Wheeler



Office: RLM 17.230
Hours: MWF 11-12, or by appt
Phone: (512) 471-6407
email

TA
Bi Qing For

TA
Amy Forestell


eGradebook

Blackboard